What is Acupuncture? What will my acupuncturist do? How does acupuncture feel?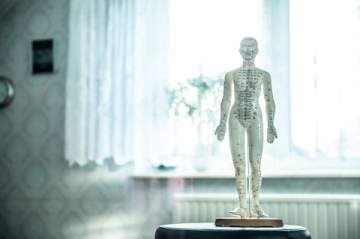 Acupuncture is an effective form of health care that has evolved into a complete and holistic medical system. Practitioners of acupuncture and Chinese medicine have used this noninvasive medical system to diagnose and help millions of people get well and stay healthy. Acupuncture practitioners insert sterilized, extremely fine, disposable needles just below the surface of the skin. This stimulates Qi, the body's cyclic energy flow. By balancing and redirecting Qi, an acupuncture practitioner encourages the body's natural capacity for self-healing. In turn, this improves the way the body functions.
During the initial exam, a full health history will be taken. Questions will be asked regarding symptoms, health and lifestyle. Your acupuncturist also may check pulses and your tongue and may conduct a physical exam. This information is then organized to create a complete, accurate and comprehensive diagnosis of where Qi has become blocked or imbalanced. After the interview process, you may receive an acupuncture treatment. A visit with Dr. Poon may last from 30 to 90 minutes.
The sensation caused by an acupuncture needle varies. Some people feel a little pain as the needles are inserted, but most people feel no pain at all. The needles are tiny, just a little larger than a cat's whisker or a human hair.